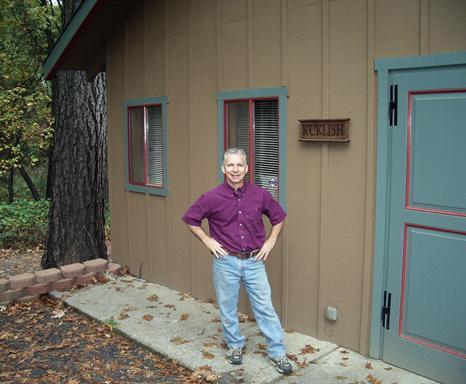 Since 1976, Robert Kuklish, a second-generation architectural woodworker, has been developing his woodworking skills. He completed the four-year Mill and Cabinetry Apprenticeship Program at San Jose City Community College in San Jose, CA. After his apprenticeship, he served as a Journeyman with Minton Company in Mountain View, California. There, he fabricated custom millwork per architectural specifications. Examples of some of the larger projects include:
Stanford University, Palo Alto, CA:

Stanford Memorial Church/Choir Loft, 1982;
History Corner/Restoration Millwork, 1982;
Stables Restoration/Barn Doors and Sash; 1983

Hyatt Conference Center, Monterey, CA: Conference Room Entry Doors, 1983
Defense Department of Saudi Arabia: Custom Millwork/Doors and Frames, 1985
Lockheed Corp. Headquarters, Los Angeles, CA: Teak Doors for Conference Rooms; 1985
In 1987, he was employed by the founder of Bacigalupi Studios, to help create architectural and furniture designs. The first project was to fabricate furnishings for the Papal Visit of Pope John Paul II. All pieces commissioned consisted of Liturgical furnishings. The Papal Visit was held in Candlestick Park, San Francisco, California.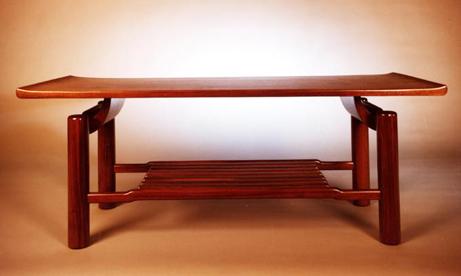 Since that time, Robert has developed his Artisan skills to include Worship/Liturgical furnishings, fine furniture, and custom architectural millwork. Examples of his various styles of traditional and contemporary woodworking include:
Photography credits are as follows:
All photos of Papal Visit and St. Joseph's Basilica: Photographer, Dennis Anderson
All photos of St. Elizabeth Seton, Rohnert Park: Photographer, Sherry C. Heck
Photo of St. Elizabeth Seton, Orland Hills "Great Space": Photographer, Herman Mannarelli